Symfonie Normal IC Interchangeable Needles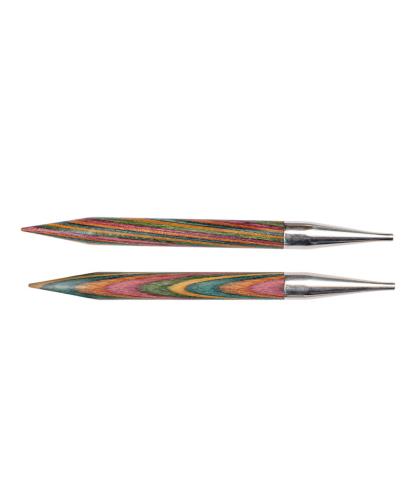 Symfonie Normal IC Interchangeable Needles
Code:

20415

Size(s):
Availability:

Out of Stock

Add to My Wishlist
Notify me when this product is in stock:
Email:
sertraline alcohol craving
sertraline alcohol
website
Symfonie needles are the ever popular multi-colored needles made of densified laminated Birchwood. These exquisite needles and hooks have become a benchmark in terms of strength and luxury in the crafting world. Sharp tips, smooth surface and rich colors make them a perfect subject for love at first sight.
Symfonie interchangeable knitting needles have needle shaft made from laminated Birchwood and connectors are made from nickel plated brass. These needles have the advantage of both straight needles as well as circular needles, since they can be used for both flat, back and forth knitting as well as knitting in the round with various diameters. They also give the user a flexibility of choosing the length of the cable according to diameter of the garment. The cables some with stoppers which can be screwed to the ends of cables, converting the cable into a stitch holder and freeing the needle tips for other projects. With the weight of the knitted garment resting in ones lap instead of straining the wrists, these needles help in preventing wrist injuries and sprains when knitting large, heavy garments.
Available in pairs of two needle tips in sizes 3.00 mm to 15 mm.