Cable Connectors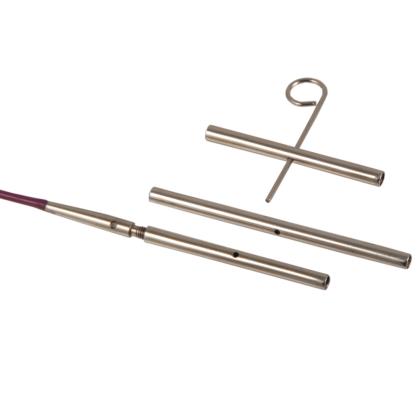 Cable Connectors
Code:

10510

Set(s):
Set of 3 Connectors & 1 Key
Details:

Length : 35 mm(2 Pcs) & 50 mm(1 Pc)

Cable Key : 1

Availability:

Out of Stock

Add to My Wishlist
Notify me when this product is in stock:
Email:
prednisolon kur
prednisolon og
alkohol
KnitPro Cable connectors are extremely useful tool for joining two cables in order to provide a larger cable length
which can be used for handling bigger projects
and are convenient to use
which comes with a tightening slot that can be used to provide more grip with the help of a cable key. These are also
available in two different lengths.
Available in a packing of three connectors of varying lengths, along with one cable key.
Cable connectors are used to attach two cables of smaller length to create a cable of longer length.