Symfonie Crochet Hook Sets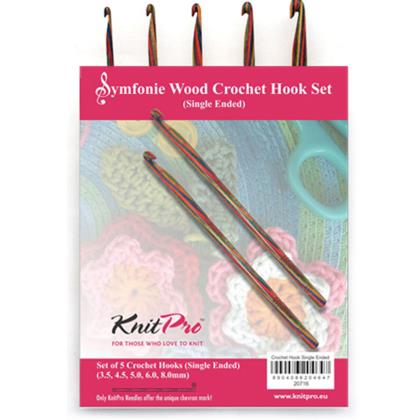 Symfonie Crochet Hook Sets
Code:

20716

Set(s):
Symfonie Single Ended Crochet
Details:

Hook Size(mm) : 3.5, 4.5, 5.0, 6.0, 8.0

Packaging : Clear Vinyl Case

Availability:

Out of Stock

Add to My Wishlist
Notify me when this product is in stock:
Email:
Experience the ultimate luxury in crafting with Symfonie crochet hooks. Made out of densified laminated Birchwood, these hooks are a benchmark in strength. With their perfect finish, smooth surface and rich colors, they have become a favorite among crafters the world over.
internet drug coupons
coupons for prescription medications
click here
albuterol medscape
over the
counter
asthma inhalers
Single ended crochet hooks are used along with yarn to create intricate patterns and designs. These crochet hooks are the most commonly used hooks all over the country. These hooks are easy to store and carry along, therefore make excellent travel companions.
Available in a set of five hooks in sizes 3.5mm to 8.00mm, packed in a clear vinyl case.