Fixed Circular Needles - 120 CM (47")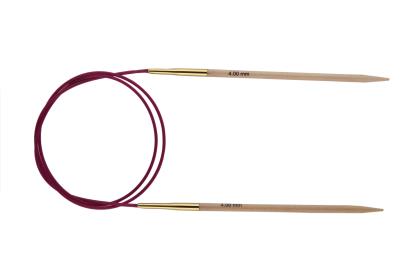 Fixed Circular Needles - 120 CM (47")
Code:

20367

Size(s):
Availability:

In Stock

Add to My Wishlist
Symfonie needles are the ever popular multi-colored needles made of densified laminated Birchwood. These exquisite needles and hooks have become a benchmark in terms of strength and luxury in the crafting world. Sharp tips, smooth surface and rich colors make them a perfect subject for love at first sight.
One Symfonie Fixed Circular Needle (Two Needle Tips joined by a Cable)
Symfonie Fixed Circular knitting needles are made from laminated Birchwood and its connectors are made from nickel plated brass. Fixed Circular needles allow you to knit back and forth like straight needles, as well as knit 'tubular' projects such as socks, cowls, hats etc. The biggest advantage of fixed circular needles is that they allow for knitting of tubular garments with a large diameter as opposed to DPNs which can be used to knit only smaller diameter tubes. With fixed circular needles, one can knit small tubes using the magic loop method, or knit using two circular needles at once to work the round. Another remarkable advantage of knitting with circular needles is that your project sits in your lap as you work, instead of hanging off the needles, which takes the weight off your wrists and proves very helpful when knitting a large heavy project.