Nova Fixed Circular Needles - 80 CM (32")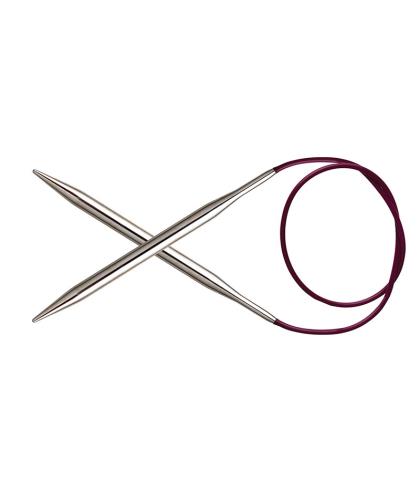 Nova Fixed Circular Needles - 80 CM (32")
Code:

10321

Size(s):
Availability:

Out of Stock

Add to My Wishlist
Notify me when this product is in stock:
Email:
Fixed Circular needles allow you to knit back and forth like straight needles, as well as knit 'tubular' projects such as socks, cowls, hats etc. The biggest advantage of fixed circular needles is that they allow for knitting of tubular garments with a large diameter as opposed to DPNs which can be used to knit only smaller diameter tubes. With fixed circular needles, one can knit small tubes using the magic loop method, or knit using two circular needles at once to work the round. Another remarkable advantage of knitting with circular needles is that your project sits in your lap as you work, instead of hanging off the needles, which takes the weight off your wrists and proves very helpful when knitting a large heavy project.
fluticasone vs betamethasone
asthma rescue inhaler overuse side effects
lasertech.com
Extremely light and slick needles, made from electroplated hollow brass pipes, with optimally sharp tips. These magnificent needles with a satiny smooth finish and shiny surface allow effortless sliding of stitches and guarantee an excellent knitting experience.
Available in packs of fixed circular needles in sizes 2mm to 12mm in length 80 cm.