Table Runner - Willow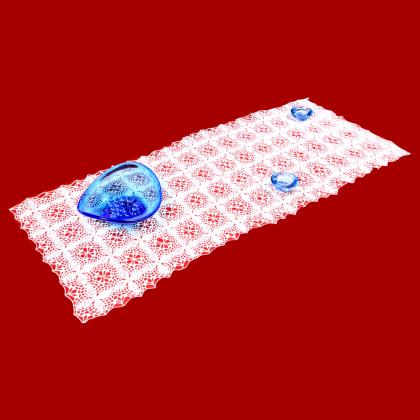 Table Runner - Willow
Code:

Hnd-R-02-W

Color:
Details:

1 Piece, Size: L-43" x W-18"

Availability:

Out of Stock

Add to My Wishlist
Notify me when this product is in stock:
Email:
A runner is a rectangular fabric spread on the centre of a dining or living room table to protect the surface as well as to give an aesthetic elegance to the living or dining space.
Soak in lukewarm water before washing. Use mild detergents, do not bleach. Hand wash preferably. Iron when slightly moist to open up the lace. Lightly starch if desired.
alcohol and citalopram
citalopram and
alcohol
All home decor products at AllKraftz are carefully handcrafted by our team of highly talented crafters who work intricate patterns with perfect finishing to bring to you beautiful lace projects that add a touch of grandeur to your home decor. Currently available in the color shown in the picture, but can be custom made in all of the available colors. Please allow a lead time of 1-2 weeks in case of customized orders. For more details please contact customercare@allkraftz.com.